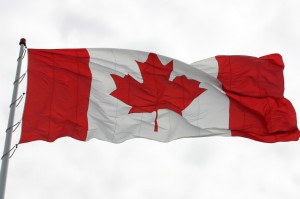 For the last several years, the focus on the South Florida real estate market in terms of international investors has been on Brazilians.
Now it appears that there's another country whose citizens are entering the South Florida real estate market en masse: Canada.
According to a recent article I read, more Canadians are coming to the South Florida real estate market on account of a strong Canadian dollar and a weaker American dollar.
Translation: Canadians are seeing this as a prime opportunity to get a great return on their investment.
South Florida Real Estate for Sale
As Canadian baby boomers are looking for a place to invest their dollar, they're finding a fantastic welcoming in South Florida.
Given the strong Canadian dollar and the already great deals to be found on the South Florida real estate market, it's an obvious choice, experts say.
In fact, Canadians have become the No. 1 international visitors to Florida and the largest foreign buyers of second homes in the state of Florida, according to recent data.
Broken down further, 3.3 million Canadians visited the state in 2011, up 7 percent from 2010.
During that time, they spent $4 billion, up nearly 14 percent from the year before.
In Broward and Palm Beach counties alone, snowbirds from Canada and other places spent more than $2 billion last year!
This winter season, their tourist spending should rise about 2 percent.
And that's just in tourism dollars!
Home investment-wise, Canadians are major players on the South Florida real estate market.
This is great news for the South Florida real estate market because these investments are breathing new life and energy into the market and making it more stable and robust.
Invest in South Florida Real Estate Today!
Contact me, Scott Patterson, to learn about the various available listings in such South Florida real estate markets as:
Until next time,
Scott