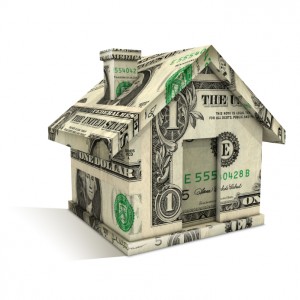 There's reason to celebrate a little for the South Florida real estate market – especially if you're a home seller with a list price under 1 million.
From a decreasing supply of available homes for sale to rising sales prices – now is a great time to be a Seller  especially if your property is listed under 1 million today. It's all about "Supply & Demand" which is very price sensitive and it's very important to understand the market depends on the "List Price" of your property,  the higher the "List Price" the more inventory there is.
Below, I'm going to tell you some of the recent findings from a national index on the health of the South Florida housing market.
Selling South Florida Real Estate
According to a recent market report, South Florida home prices increased by more than 5 percent in July when compared to July 2011 (depending on price range).
That's not all that has South Florida home sellers excited!
Here's a look at some other good news that has recently come out about the market:
In August, Broward County had fewer than 5,000 single-family homes for sale.
When compared to a year ago, Miami-Dade & Broward County's inventory has nearly been cut by 40-50%.
Meanwhile, Palm Beach County's home inventory was about 6,648 in August, which is 43 percent less than it was a year ago.
In Miami, the average price per square foot of Miami area homes was $155, down 4.3 percent from the same period last year.
Between July and September, the median sales price for Miami homes was $155,000, up 6.9 percent from the year before.
Also during that period, the total number of Miami home sales decreased by 11.6 percent.
Broward County's unemployment rate decreased from 8.1 percent to 7.8 percent between July and August. This is good news for home sellers because it means that more home buyers are in a position to purchase a home.
Broward County's unemployment rate is now better than the national average, which is 8.1 percent.
Meanwhile, Palm Beach County's unemployment rate also fell to 9.6 percent, albeit that's still higher than state and national averages.
Interest rates have continued to fall, with the average 30-year fixed rate falling to a record-setting 3.4 percent recently. Such low rates are sure to attract additional home buyers.
Still, the recent article I read noted that there are some ways in which the housing market can improve even more.
For instance, inaccurate home appraisals have been blamed in recent years for delaying or costing real estate deals.
Experts are now calling for more accurate and consistent appraisals to aid in the housing market's recovery.
Some are also saying that a slight increase in interest rates may increase home buyer demand since home buyers will feel a sense of urgency to invest before interest rates continue to climb.
Your Dedicated South Florida Real Estate Expert
The South Florida real estate market is a complicated industry with plenty of moving parts that may affect your experience as a home seller.
So for an optimal experience that results in you selling your home in a short amount of time and for a great price, please contact me, Scott Patterson.
I have years of experience working on the South Florida real estate market and I'll be happy to provide you with invaluable advice, helpful home-selling resources and more!
Start today by requesting my free selling South Florida real estate eBook or a pre-listing package!
Until next time,
Scott