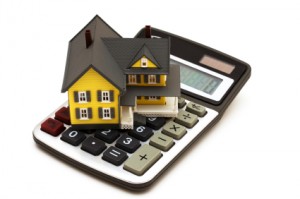 Recently, during the month of June, mortgage interest rates moved into the 4 percent range.
This is higher than it's been in the last several months, in which prospective home buyers all across the nation have seen rates drop as low as 3.25 percent.
So with interest rates rising again, how exactly is this going to affect the South Florida real estate market? Today, we're going to analyze this and let you know.
South Florida homes for Sale
As many experts have noted recently, the slight increase in interest rates has encouraged many would-be buyers to finally enter the market before the rates rise even more.
This is interesting in itself given that just a decade ago, it was perfectly normal to see a 6 percent interest rate or a 9.5 percent interest rates.
But in recent years, buyers have grown accustomed to record-low interest rates.
Experts calculate that home buyers will see a 6 percent jump in monthly payments for every 0.5 point increase in the overall interest rate.
When rates first rise, home buyers worry they're going to rise more and so there's a surge in buying activity.
But as rates steadily rise, experts predict that purchase levels will start to decline.
In summarizing recent activity related to rising interest rates, one analyst recently said in an interview that he believes the South Florida real estate market is going to see interest rates continue to rise.
Barring some significant international economic disaster, he said residents should see rates rise to 5 or 5.5 percent soon.
But, as he noted, even those rates are incredibly good, albeit not as good as they've been in last 12 months.
Real Estate for Sale in South Florida
So home buyers, while you might have missed the absolute best deal available in terms of interest rates, there are still fantastic mortgages out there for you at incredible prices.
To take the next step toward making the most of this great time to be a South Florida home buyer, contact me, Scott Patterson.
I'll be more than happy to assist you with all of your home-buying needs!
Until next time,
Scott