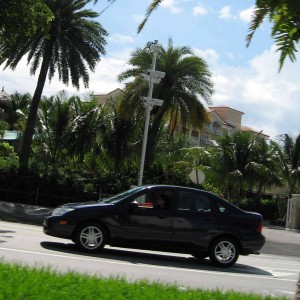 Aventura, Hallandale, Hollywood, Golden Beach and all South Florida drivers driving through Aventura should be aware that new "unmanned cameras" have been installed to promote compliance with red light traffic signals. I actually discovered the traffic cameras the other day as I was on my way with a client to show him a couple of Aventura real estate listings.
Where to Find those Sneaky South Florida Red Light Cameras
The cameras will photograph and automatically send a notice of violation to South Florida motorists who run red lights on the corner of Biscayne Boulevard & Aventura Boulevard as well as Country Club Drive & Aventura Boulevard.
Your Grace Period Will Soon Be Up!
During the first 90 days the system is activated, violators will receive a warning in the mail. These two intersections are just the beginning. More South Florida intersections have been targeted for traffic cameras, so take heed.
This is a helpful reminder to all  – please drive carefully in our South Florida neighborhoods!
Until my next post,