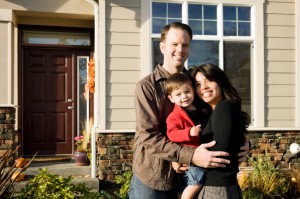 The outlook continues to look rosier and rosier for South Florida home sellers lately!
According to the most recent media reports, there's a shortage of foreclosures for sale.
Rates of foreclosed homes for sale have dropped in both Miami-Dade and Broward County!
This is great news for area home sellers since foreclosures generally pull down the median sales price, meaning that it's harder for sellers to get the price they want for their own home.
Real Estate for Sale in Aventura, Sunny Isles, Golden Beach, Hallandale, Hollywood and More
Here's an overview of the most recent South Florida market data, according to the Miami Herald:
Broward County foreclosures-related home sales were about 3,259 during the second quarter, down 31 percent from last year.
In Palm Beach County, there were about 2,966 foreclosure sales, down 15 percent from a year before.
Miami-Dade foreclosures down about 29%.
Distressed properties account for 20 percent of all sales in Broward County.
In that county, the average price for homes is $126,230.
Meanwhile, distressed properties account for 22 percent of all sales in Palm Beach County.
In that county, the average price for homes is $121,766.
During the week ending on Oct 24, there were a total of 9,149 homes for sale on the Miami, Florida real estate market, including more than 2,000 that were in some stage of the foreclosure process.
Also during that week, the average listing price for Miami homes was $592,559, up 0.7 percent from the previous week.
Between July and September, the median sales price for a 1-bedroom Miami home was $120,000
The median sales price for a 2-bedroom home was $119,050
And the median sales price for 3- and 4-bedroom homes was $150,100 and $225,000, respectively.
As previously noted, foreclosure sales have a negative impact on area home sellers because they tend to pull the median home sales price and market values down.
Thus, the fact that foreclosure-related sales are dropping is a positive sign for area home sellers who want to get the best price on their home!
Your South Florida Real Estate Expert!
If you're interested in learning more about how the recent trend on the South Florida real estate market will affect you as a home seller, please contact me, Scott Patterson.
I have experience with helping home owners sell their homes on such local real estate markets as:
Thus, I'll be happy to help you with all of your South Florida real estate needs as well!
While you're at it, I encourage you to take a few moments to check out some of my helpful online home selling resources, such as:
Until next time,
Scott