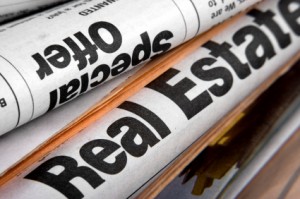 I am thrilled to report to you that EWM Realty,  has won another accolade here on the South Florida real estate market.
Evidently, EWM ranks #1 in total overall sales of million-dollar plus homes in Miami-Dade County.
This is an incredible honor, especially given how competitive the luxury home market can be here in South Florida!
For Quality South Florida Real Estate Services, Contact EWM
Here's what else you should know about EWM's success on the South Florida real estate market, according to data from the Southeast Florida Regional Multiple Listing Service:
As of the period ending August 31, EWM had 41 transactions in excess of one million dollars, compared with 31 and 18 respectively for the second and third ranked brokerage.
EWM was #1 for the fiscal year August 2012-August 2013, with 429 sales in excess of one million dollars, compared to 336 and 283 for the second-and third-ranked brokerages.
EWM has been a leading Realtor this year in the pre-sale of Miami-Dade's newest luxury condos, most of which will be completed over the next 12 to 24 months.
EWM associates have closed an average of more than one single-family home or condominium residence every 24 hours during this past year."
"It is an astounding figure," said EWM President & CEO Ron Shuffield. "We are extremely proud of our associates and management and congratulate each one for the high-level of service that they are providing to our clients."
Your Dedicated South Florida REALTOR®
As you may know, EWM Realty is the exclusive affiliate of Christie's International Real Estate for Miami-Dade and Broward counties, as well as a Berkshire Hathaway affiliate, which provides EWM access to thousands of real estate professionals across the globe.
Because of these important connections, EWM offers unbeatable service to home buyers and home sellers navigating the South Florida real estate market.
Contact me, Scott Patterson, today to see how I can help you!
Until next time,
Scott