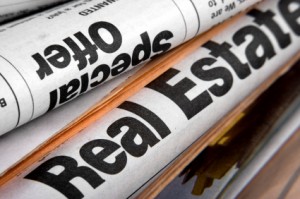 Things are continuing to look up for the South Florida real estate market, according to the most recent data released.
Evidently, more and more investors are coming to South Florida to get a piece of the action – which in turn is strengthening our local housing market.
Miami, Florida Area Homes for Sale
According to the most recent article I read in the Miami-Herald, plenty of private equity firms in the area are snatching up prime South Florida real estate lately.
For example, Fort Capital recently purchased the historic Surf Club in Surfside. It is expected to be revitalized and later sold.
That's what the company did after it bought most of the Capri South Beach along with other coveted pieces of South Florida real estate.
Experts say that the South Florida market is getting hotter and hotter, with demand rising.
This is particularly true in the hotel arena, where investors are buying and building hotels left and right!
The latest activity reflects a national trend in which the lodging industry is expected to spend more than $5 billion this year on upgrades that range from redesigned lobbies to additional fitness centers and restaurants.
Here in South Florida, some of the more specific drivers to this recent hotel boom include rising tourism numbers, scarcity of available land and more lenient lending policies.
Here's what else you should know about the South Florida hotel industry:
Through September, hotels in Miami-Dade were more than 76 percent full, which is up slightly from the same period a year before.
Room rates in South Florida increased by 7 percent to almost $163.
Revenue per available room in South Florida also grew by about 8 percent year-over-year to $124.55.
Hotel transactions volume is expected to be about $650 million in the county this year, up 13 increase when compared to 2011
You may be thinking to yourself – that's great but what exactly does this mean for the South Florida residential housing market?
Since everything is inter-connected, more interest and investments in the South Florida hotel market will likely lead to more interest and investments in the South Florida real estate market as well!
Your South Florida Real Estate Expert
To learn more about how the current hotel industry boom here in South Florida will benefit the local residential housing market, please contact me, Scott Patterson.
I'll also be happy to assist you with all of your home-buying and home-selling needs on any one of the following South Florida real estate markets:
Until next time,
Scott