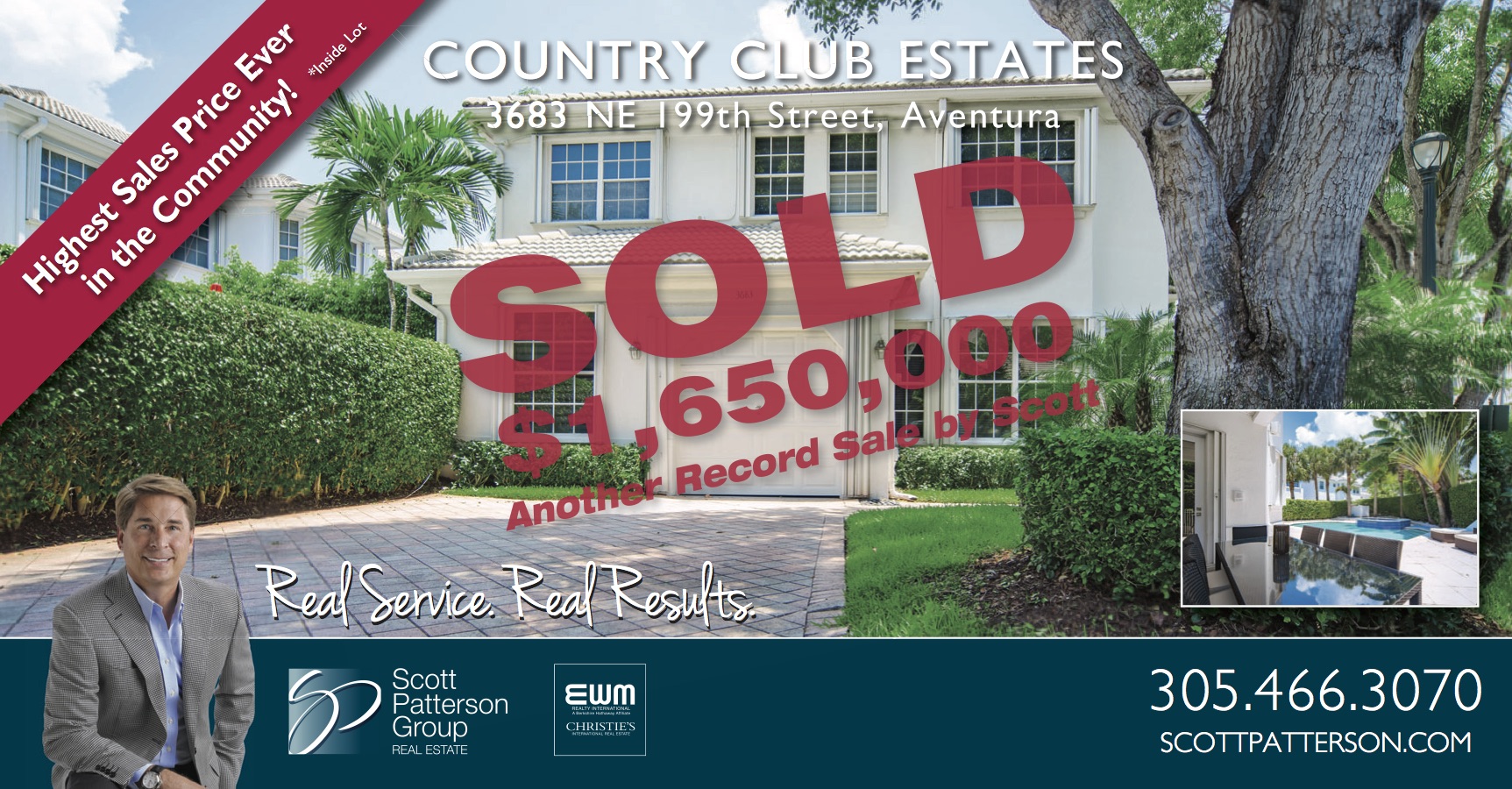 The home at 3683 NE 199 Street in Country Club Estates, also know as Aventura Estates closed on October 24, 2016 for a record selling price of $1,650,000. This price will mark the highest sales price ever in the 80 home gated community along Country Club Drive.
The home was not on the golf course nor did it grant water views, it was an inside lot surrounded by foliage. The two-story home featured 4 Bedrooms, 4 Baths and a one-car garage.
Country Club Estates is the only single family home community located directly on world renowned Turnberry Isles Resort & Golf Club in the heart of the City of Aventura.  Homes range in size from 2,600 to 5,500 square feet, popular for families and all about location with walking distance to Aventura Mall or a close by synagogue.  The homes offer luxury, elegance and space for entertaining your entire family and all your friends year round.
Watch HD Video of Country Club Estates!
Looking to Buyer or Sell a Home in Aventura or South Florida, I would be happy to assist.
Until next time,
Scott