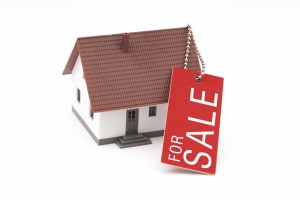 The Miami Association of Realtors and the Greater Fort Lauderdale Realtors announced the May 2013 numbers in comparison to the May 2012 numbers and they are evidence that the market continues to rebound.
Despite the lack of inventory in Broward and Miami Dade counties, sales volume has steadily risen, breaking more records. These sales volumes in turn are driving home prices up, up, up, and homes are selling nearly at list price, and in some instances, above list price.
With all of these gains, more listings are coming to the market, but still insufficient to meet the current demand
The president of the Miami Association of Realtors, Fernando Martinez, released the following statement regarding the current residential market to the Miami Herald, "In Miami, we are seeing a significant number of new listings coming on the market, yet supply is insufficient to satisfy demand, a reality that will continue to drive home price appreciation."
Our market remains an attractive option for buyers, both foreign and domestic, as prices remain at 2003 levels despite the robust sales activity that persists. We could not agree more, and additionally, in Broward County, the inventory is even tighter, and the demand is higher.
The president of the Greater Fort Lauderdale Realtors released this statement to Miami Herald, "The steady and sustained rise in median home prices is supported by a declining amount of available housing inventory and fewer days on the market."
Homes are remaining on the market shorter periods of time, and the inventory is limited, the time to sell is NOW
Below are bulleted statistics and numbers. If you are looking to buy or sell real estate in South Florida, contact me today.
Broward County
       Single Family Homes rose by 22.6% to $255,000 from $208,000, supply of 3.4 months
       Condos rose by 28.2% to $108,000 from $84,275, supply of 4.3 months
       Inventory Single Family Homes Down 19.6%
       Inventory Condos Down 5.6%
       Supply of Single Family Homes, 3.4 months, Condos, 4.3 months
       Median Days on Market for Single Family Home, 31 days, from 42 days in May 2012
       Median Days on Market for Condos, remained the same, 41 days
Miami Dade County