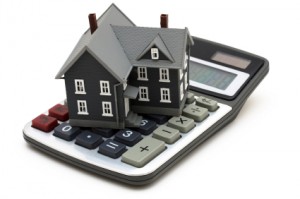 Home owners living in Sunny Isles, Florida are enjoying the best of both worlds lately: low property taxes and a growing list of local amenities!
According to a recent article that I read, Sunny Isles Beach's proposed budget may increase as much as 45 percent in the next year, and yet the property tax rate is expected to be 3 percent lower than the current one.
This is great news for those living in Sunny Isles or considering relocating to this beautiful South Florida community!
Sunny Isles, Florida Real Estate for Sale
Sunny Isles Beach city administrators recently proposed a $62.5 million budget for the upcoming fiscal year, which is about 45.3 percent greater than this year.
The increase in spending is related to 19 capital improvement projects that the city wants to pursue in the next year.
These projects total about $19 million and include the construction of the Gateway Park, which will be located west of Collins Avenue between the east- and westbound lanes of Sunny Isles Boulevard.
The park and the accompanying garage for visitors will be about $16 million.
Additional projects mentioned in the proposed budget include:
$1 million for an emergency bridge
$4 million for more classrooms at Norman S. Edelcup Sunny Isles Beach K-8 school
Various park restoration projects
Installation of security cameras at the Government Center and city parks
There are also several other additions in the budget, such as hiring more lifeguards for about $500,000.
Meanwhile, property taxes are not expected to increase as a result of the numerous capital improvement projects. In fact, they're expected to drop!
Officials are proposing a tax rate of $2.80 for every $1,000 of taxable property, which is 3 percent less than the current rate of $2.8860.
City officials are getting the extra money for the budget mostly from such one-time revenue sources as land scales and transfers of development rights.
Your Sunny Isles, Florida Real Estate Expert
I hope you found the above information insightful as a current or future Sunny Isles Beach home owner.
For more information on how this proposed budget may affect you specifically as either a home owner or home buyer, please contact me, Scott Patterson.
And if you're considering investing in Sunny Isles Beach real estate anytime soon, please be sure to check out my various home-buying resources online. These include:
Until next time,
Scott