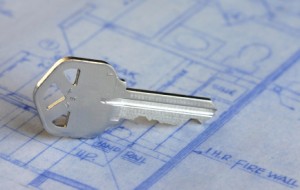 Developers are feeling so confident with the South Florida real estate market lately that they're planning on constructing dozens of new condominiums in the upcoming months and years.
According to a recent article I read, developers are proposing almost 55 new condominium projects totaling more than 10,000 units in the communities of Miami, Fort Lauderdale and West Palm Beach.
This signals that the South Florida housing market is becoming increasingly robust and attractive for real estate transactions!
South Florida Luxury Condominiums for Sale
Miami-Dade County has been leading the area with new condominium projects in the works.
Evidently, there are nearly 40 proposed projects in the county, all of which total more than 7,900 units.
These condominiums are expected to be built in Aventura, Bal Harbour, Miami, Key Biscayne, Miami Beach, Sunny Isles including the development The Village at Island Estates that I am representing.
Broward County has the second most proposed projects with 11. These condominiums will bring an additional 1,600 units to the area and will be constructed in Fort Lauderdale, Hallandale Beach and Hollywood.
In third place is Palm Beach County with at least 5 proposed condominium projects totaling 700 units. These condominiums are expected to be constructed in Juno Beach and West Palm Beach as well as Gulf Stream.
Experts are saying many domestic and international prospective developers are sweeping South Florida searching for previously approved projects that were put on hold after the housing market bubble burst in 2007.
Leading the way in this latest condominium development blitz is the 23 Biscayne Bay condominium in Greater Downtown Miami.
One tower has already been constructed and an additional 11 are expected to be completed as soon as 2014.
As of the second quarter of 2012, buyers have purchased about 93 percent of the nearly 49,000 new condos created in the largest coastal markets during the most recent South Florida real estate boom that began in 2003.
At the current sales pace of nearly 150 units per month, the 3,400 unsold new condos could be acquired in the first half of 2014.
Many of these newly proposed condominiums appear to cater to niche markets, such as the high-end luxury condominium market.
These new developments plan to attract high-end buyers with such features as incredibly spacious balconies, automobile elevators and personal swimming pools.
Your South Florida Real Estate Expert
This is an exciting time to be a South Florida home buyer – especially given all of the new luxury condominiums that are expected to be constructed soon!
If you're thinking about relocating to South Florida anytime soon and investing in your own condominium, please contact me, Scott Patterson.
I'll be happy to walk you through the condo-buying process with helpful advice and user-friendly resources such as:
Until next time,
Scott