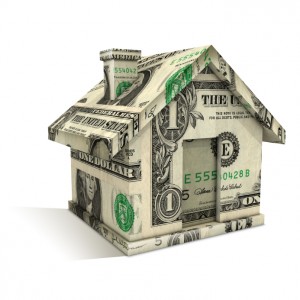 It's a trend I have seen coming for a while here on the South Florida real estate market: all cash real estate deals are on the rise nationally.
According to recent data from RealtyTrac, all-cash deals represented 43 percent of all home sales during the first three months of 2014.
That's a whopping 19 percent higher than it was a year earlier. And it's also the highest level ever reported since RealtyTrac started collecting data in 2011.
South Florida Real Estate Market Mimics National Trends
Here's what else RealtyTrac found about national real estate trends related to all-cash deals:
Cash home buyers paid an average of $207,668 for homes during the first quarter.
That figure is an average of 13% less than the properties' average estimated value
Cape Coral, Fla., had the highest level of all-cash deals at almost 74 percent during the first quarter
The top five was rounded out by four other Florida cities: Miami (67 percent), Sarasota (65 percent), Palm Bay (64 percent) and Lakeland (62 percent).
Miami, New York, and California are attracting the most foreign buyers, most of whom are paying with all cash
In fact, in Miami, Latin Americans are putting down deposits that total 50% or more of the list price.
Experts credit these trends to these two main factors:
Stricter lending standards have made it more difficult to get a mortgage
Intense buyer competition means all-cash buyers have the upper hand.
Your Dedicated South Florida Realtor®
As I previously mentioned, I've been watching this trend grow for months on the South Florida real estate market. All-cash deals are definitely becoming increasingly common on the market.
Bottom line is that if you're able to purchase a home with all cash, it's a good route to take, especially if you're in a competitive market like South Florida and you're trying to secure the home of your dreams.
It's an interesting real estate trend and I will definitely keep you posted as more develops on that front.
Regardless of how you want to finance your next home, however, I would love the opportunity to help you with your next home buying experience.
So contact me, Scott Patterson, today. I would be happy to answer any questions you may have as well as tell you about available listings in such communities as
Aventura
Hallandale
Sunny Isles
Until next time,
Scott