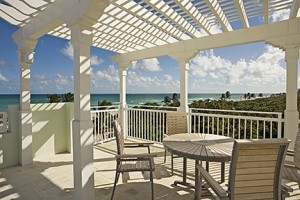 International Buyers Descend on Homes for Sale in Hollywood, FL
Lately, I have really noticed an increase in international buyers interested in South Florida real estate especially buyers from Europe. I just sold this new Hollywood Beach home that closed and sold for 1.5 million dollars, it was another cash transaction!  No doubt, international buyers are taking advantage of the soft value of the US dollar versus the value of the Euro when buying homes for sale in South Florida.
International Buyers Tap into The Power of the Internet
These European buyers are from London, England and we first met via the internet from my South Florida real estate website. The transaction was truly international as the buyers were not even present for the closing.
Using Local Resources For a Smooth Transaction!
My attorney assisted the buyers with the entire transaction and I kept involved with every aspect of the purchase to assure the buyers of a smooth closing and being there well after the closing. I also know I made good friends from it as well. Building relationships is what it's all about!
Reasons to Consider Investing in South Florida Real Estate
Are you an international buyer? Other than the obvious benefit of the value of the Euro over the US dollar, what other elements attracted you to consider buying real estate in South Florida? Be the first to leave a comment. Rest assured, your email address will never be shared, rented or sold to any third party – I promise!
Until my next post,