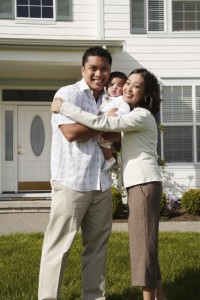 South Florida home owners recently found out what their proposed property taxes will be for 2012, according to a recent article in the Miami Herald.
The Miami-Dade Property Appraiser sent out more than one million TRIM notices to property owners recently.
These notices lay out how much the county believes a South Florida property is worth, which is quite important to home owners, home buyers and home sellers.
South Florida Real Estate for Sale
No matter whether you're buying or selling a piece of South Florida real estate – TRIM notices are important.
For home sellers, the county's valuation of a piece of real estate is ultimately factored in to how much they will pay for taxes.
Property owners will have until September 18 to file an appeal of the valuation with the Value Adjustment Board.
Tax bills connected with the new valuation will be sent out by Nov. 1.
Here's an overview of what the TRIM notices revealed:
In Miami-Dade, the tax roll increased by 1.98 percent, after 3 years of declines.
In Broward County, the tax roll increased by 1.5 percent on average.
Broken down further, about 24 cities saw increases and seven saw declines.
Buying and Selling South Florida Real Estate
Whether you're thinking about buying or selling South Florida real estate, you'll want to have the latest information about TRIM notices in the area.
So contact me, Scott Patterson, for expert advice and helpful information on any one of the following real estate markets in South Florida:
Until next time,
Scott