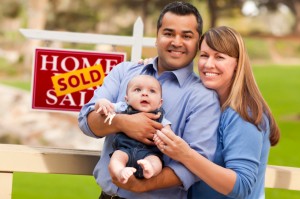 South Florida is currently ranked Number 2 for fastest rising home values in the country, however values are 48 percent lower than compared to peak levels in 2006 according to the latest Case-Shiller report.
Evidently, Phoenix is the only housing market in the country with faster rising values!
The latest report signals that the housing market is indeed rebounding, which is excellent news for area home sellers!
South Florida Properties for Sale
Here's the latest data on the South Florida real estate market (which includes Broward, Miami-Dade and Palm Beach counties) from Case-Shriller as well as other data sources:
Currently, values are about 48 percent lower on the South Florida real estate market than compared to peak levels in 2006.
Since January, South Florida's Case-Shiller real estate index increased by 5 percent.
Between May 2002 and May 2012, South Florida real estate values have grown about 12 percent.
Home prices in South Florida have steadily increased over the last six months
Since May 2011 to May 2012, home prices in South Florida have surged by 3.4 percent.
 After a 1.4 percent increase for the region in April, home prices were at their highest point on the index since November 2010.
In June, the single-family homes inventory in Palm Beach County dropped from 11.9 months to 5 months when compared year-over-year.
Nationally, the single-family homes inventory fell to less than seven months during that same period.
Meanwhile, completed foreclosures have fallen to 2007 levels nationwide.
Florida had the second highest number of completed foreclosures in a 12-month period, with 91,000.
Although Florida still has the highest foreclosures inventory in the country with 11.5 percent of all mortgages, it's still down from one year ago.
Your South Florida Real Estate Expert
While the South Florida real estate market still has a ways to go before it is completely recovered from the bubble burst of a few years ago, it is certainly making great strides!
This is great news for home sellers who have been waiting for home prices and values to rise so that they can get a better price on their own home!
To learn more about the current state of the South Florida real estate market – or to inquire about navigating the market as a home seller – please contact me, Scott Patterson.
As a dedicated South Florida REALTOR, I have years of experience helping home sellers navigate such area market as:
And I'll be happy to help you as well!
Until next time,
Scott